These are five of the many sandwiches that all Peruvians love and are favorites for lunches, breakfasts, or dinners. Let's make them all!
The Peruvian gastronomy always honors the name of our country. There are countless varieties of dishes, fusions, desserts, and drinks that continue to make more Peruvians and visitors fall in love. Within this wonderful range of options, we can find the most delicious sandwiches.
A good sandwich always calms the hunger for breakfast, lunch, afternoon snack or dinner. It can be served with coffee, a soft drink, fresh fries, or a salad. Irresistible combination! Find below five of the favorite and most delicious sandwiches for Peruvians:
Sandwich of Chicharron – (Pork Crackling)
Without a doubt, one of the most delicious and beloved sandwiches by Peruvians is the bread with chicharron. This sandwich is present in all weekend breakfasts or in the most special moments. It is offered in restaurants; street stands and in all the markets of our neighborhood. It is served on a bread with pieces of Pork Chicharron, fried sweet potato and Peruvian style creole sauce. You will want to lick your fingers!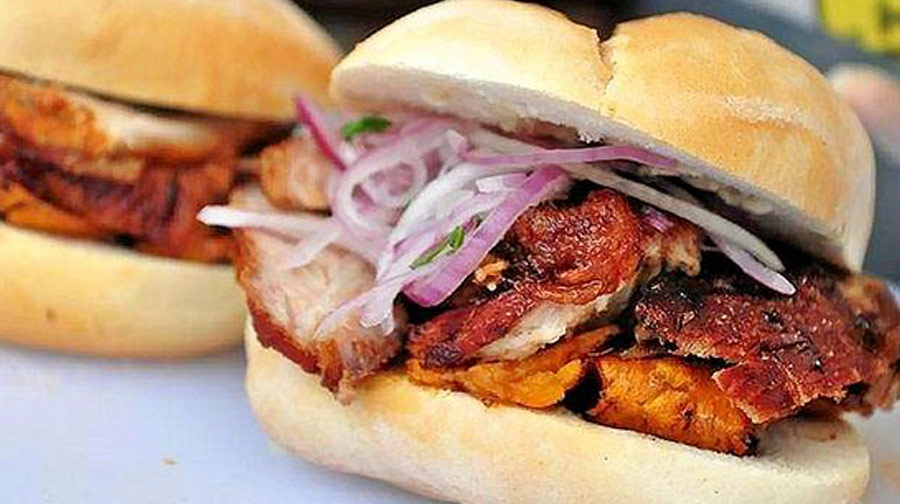 Source: Tripadvisor
Sandwich of Pollo a la Brasa – (Peruvian Roasted Chicken)
Who didn't make a sandwich with pollo a la brasa leftovers from the night before?
Delicious! Simply fray a generous slice of roasted chicken and add French fries from the dinner. The sauces served are to taste, and you will get an explosion of flavor. A tip: choose a freshly baked and crunchy bread.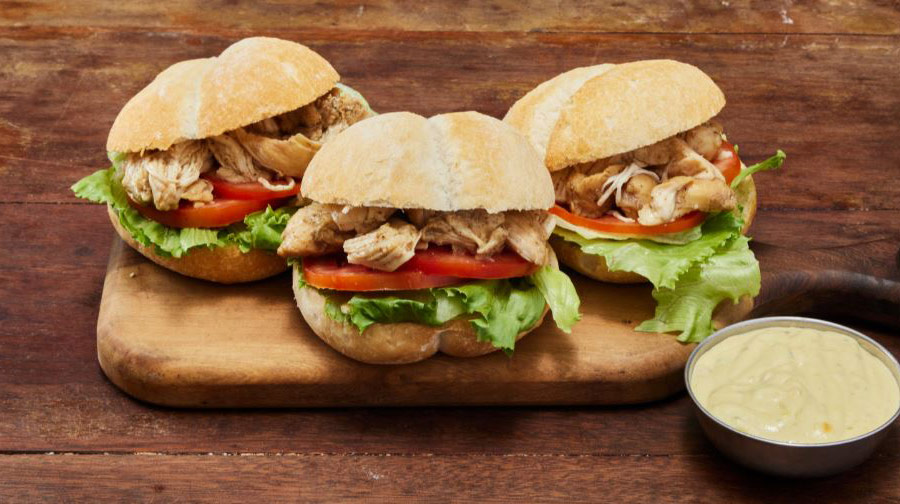 Source: Recetas Nestlé
Sandwich of Huachana Sausage
This sandwich was born in Huacho and is also one of the most loved by Peruvians at breakfast. Especially for its amazing taste. Huachana sausage is a sausage made from meat and fat pork. Its vivid color attracts the attention of the most curious tourist until falling in love as all Peruvians. Preparing it is simple: it is only necessary to spread its ingredients in the pan with a fork and brown with hot oil. Then, two eggs are popped and served hot.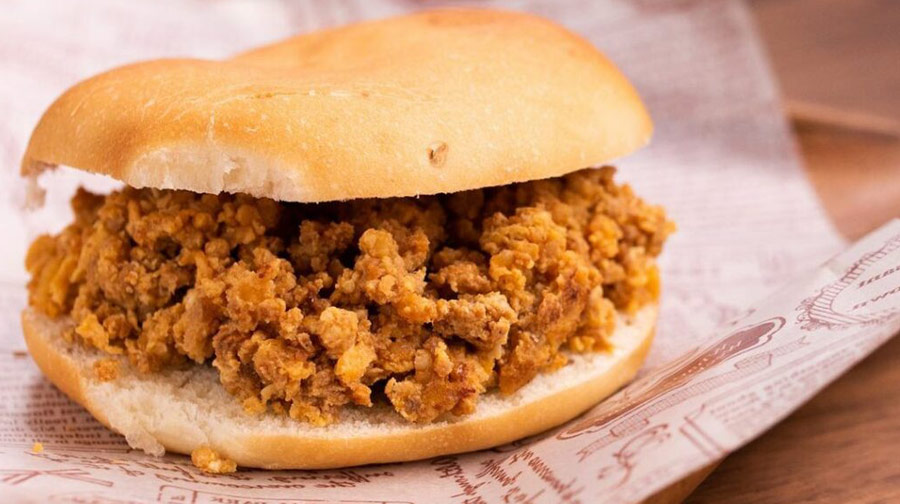 Source: Movistar Plus
Sandwich of Pejerrey
Probably, not many people know it but the place on this list is very well earned. Those who have had the opportunity to surrender to its taste can attest. Pejerrey is a small fish that can be used in ceviche, tortillas, tiraditos and, of course, in a sandwich for breakfast. It can be batter in breadcrumbs, panko, or flour to create a crunchy layer upon contact with hot oil. It is served on bread with Peruvian style creole sauce and tartar. Delicious!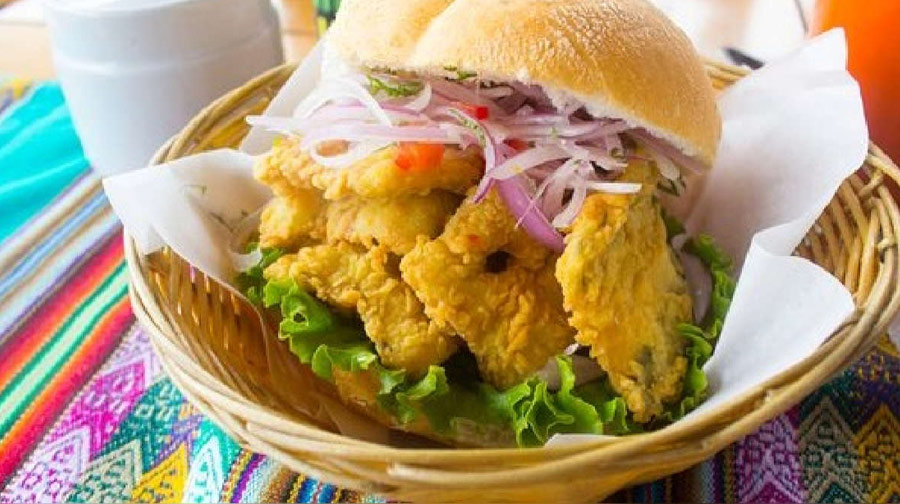 Source: RPP
Butifarra
Who didn't take a butifarra to the school lunch box? It is easy and quick to prepare, as well as delicious. To make this super Peruvian sandwich, you only need a warm French bread and several slices of national ham. The more, the merrier! The ideal accompaniment is the Peruvian style creole sauce and chili to taste. A little secret: squeeze some lemon to awaken all the flavors. Enjoy them all!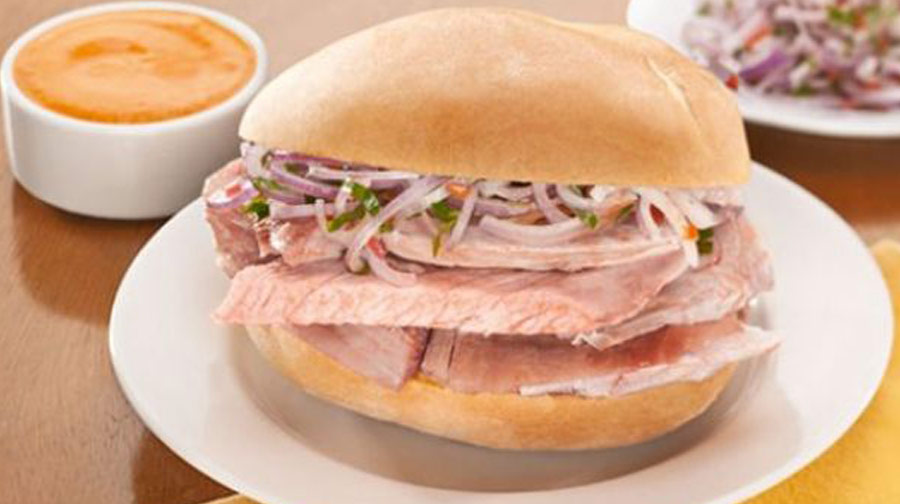 Source: El Comercio